<a href="http://politicalticker.blogs.cnn.com/2011/08/08/palin-on-downgrade-i-told-you-so/#more-170473">Read the CNN article</a>
I'm not saying she's coherent, mind you. I'm saying her argument was. Any conservative can string together a bunch of reasoning about lowering spending and stopping regulation and lowering taxes.
I'm not even sure if it was really coherent or if I'm just so used to hearing conservatives say this crap that it sounds normal.
But let's get real here. Lowering spending gets you nowhere without revenue increases. Every idiot, except Palin knows that.
Stopping regulation is why we got in this mess in the first place. Without regulation, every body gets broke in bubble after bubble, everyone gets asthma, and everyone eats GH-pumped food. But looking at the size of her kids, I guess that's not such bad thing to her.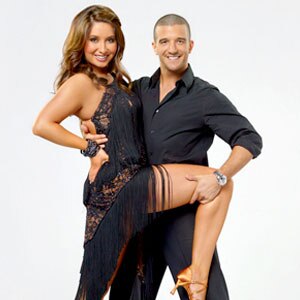 Mark's no Brawny man, but she makes him look dainty. Big ass.
And lowering taxes is of course stupid. Maybe cause she's in Alaska she doesn't realize how essential roads and cops and telephone lines are to the rest of us. Without taxes, they will never get around to fixing that pot-ridden ass hole on the next block down from my parents' house.
And my biggest gripe is that after all of this, she said "I told you so"?!?!? Seriously?! She's such a brat. She could have said, "I saw this coming," but no, she went more petulant. As is her way.
And yet still, I'm hoping and wishing this woman would throw her hat in the ring.